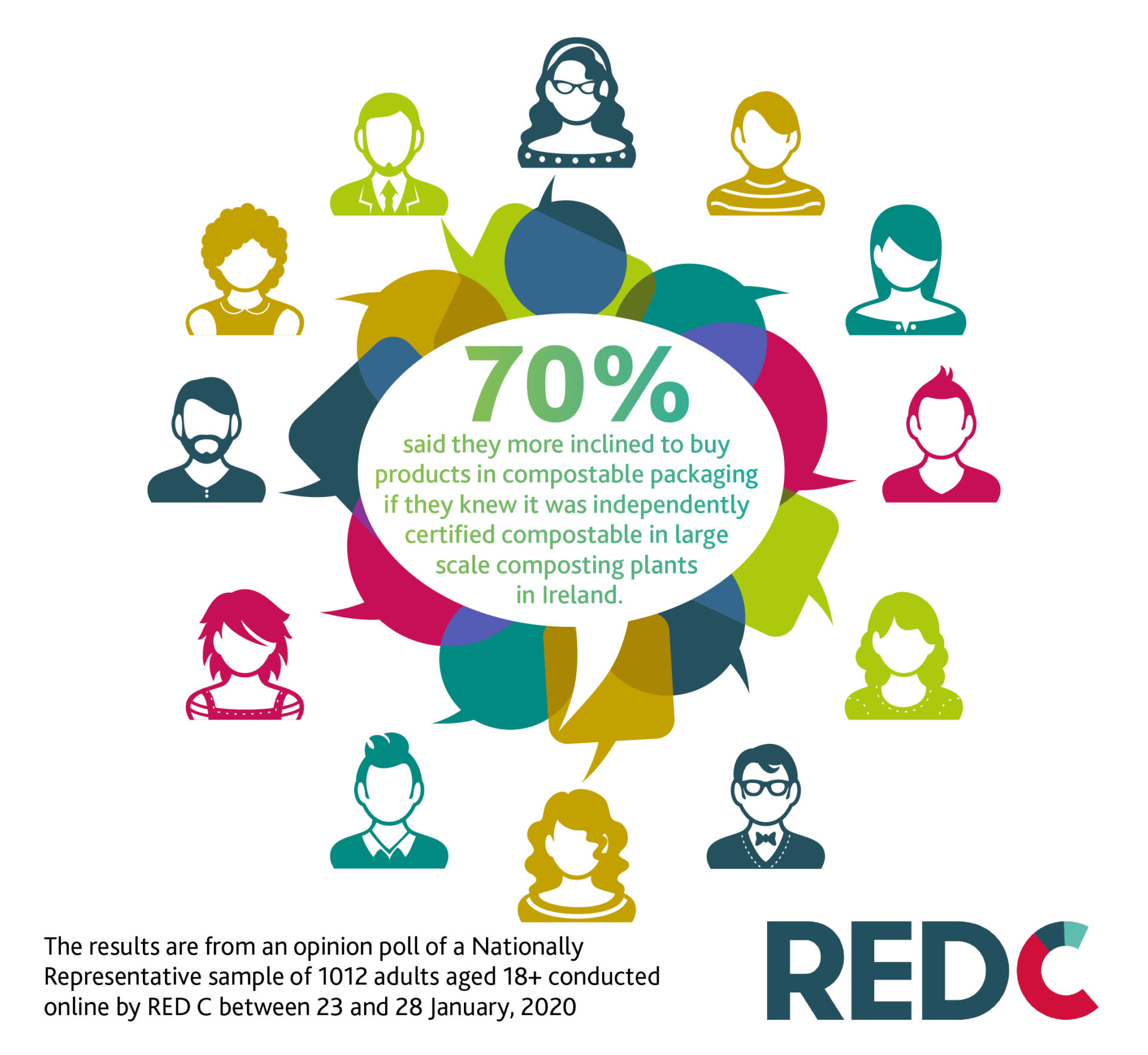 A detailed flyer Explaining the Scheme, Application Process and Fees can be downloaded HERE
The Cré Compostable Certification Scheme takes packaging/products certified to European standards and tests them in an Irish composting plant to ensure they are compostable under Irish conditions. If the packaging/products are compostable, they then are awarded a certification from Cré that it is compostable in Ireland.
The Cré Compostable Certification Scheme certificate gives confidence to Irish users that the packaging/products are compostable and is accepted in food waste bins.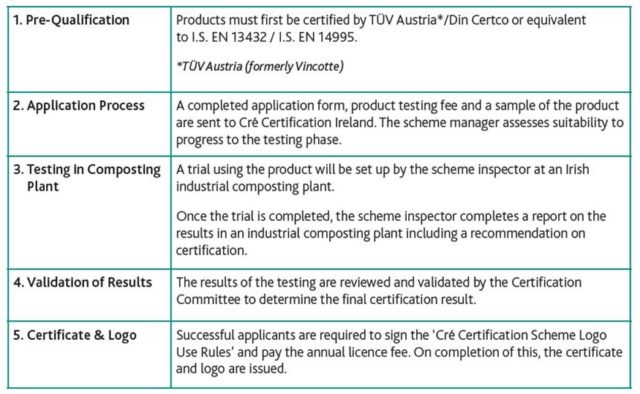 CONSUMERS NEED FOR THE SCHEME
Compostable packaging looks similar to disposable packaging and is easily confused. Clearly marked packaging indicating it is compostable is required so people know the correct bin to put it in.
COMPOSTERS NEED FOR THE SCHEME
Collected food waste is contaminated with non-compostable packaging. This results in contaminated compost which cannot be sold.
Cleary distinguishable compostable packaging/products in food waste bins is welcomed by the Irish composting industry.
PACKAGING COMPANIES NEED FOR THE SCHEME
There is a growing consumer demand for compostable packaging1/products2. However there is great confusion as to what is compostable.
A transparent certification scheme will develop and expand the packaging supply chain.
It has been demonstrated in other EU Countries that certification to European Standards (EN 13432/14995) does not give packaging/product carte blanche to self-declare as compostable in a country. Certification to EN13432 enables producers of products to demonstrate compliance with the Essential Requirements of the standard. When it comes to local market acceptance, EN13432 certification certainly is important but it does not lead automatically to a market, a local certification scheme boosts consumers' confidence and product acceptability.
BENEFITS OF THE CRÉ SCHEME
Provides independent Irish certification to packaging1/products2 manufacturers that their packaging is compostable in
Provides independent endorsement to packaging manufacturers' customers that their products are compostable.
Gives confidence to the the public that products are legitimate and compostable in Ireland.